Choosing our car removal services in Port Stephens comes with lots of benefits. We offer instant cash for your car regardless of the condition it is in.
This process is not only convenient but the best part is you get instant cash to get yourself a new car.
There will come a time when your current car cannot live up to its usual standards. Every car gets old and has to be removed and disposed of at some point. When you come to this decision, it is very important to do the right thing.
When you chose our car removal Port Stephens service, you can get rid of your car in the correct manner. Moreover, you can earn instant cash on the spot.
We accept cars of any make and model, regardless of the condition. It does not matter whether it is unregistered, damaged or written off. Every car is worth some value to us and eventually to you.
Free up that space in your garage or get a new car instead. You should not keep tending to your old rustic car when you can get top dollars out of it.
It is quite understandable to get attached to your car, especially if it holds some sentimental value to you. However, excessive spending dollars on never-ending repairs is not worth it when you can earn instant cash instead.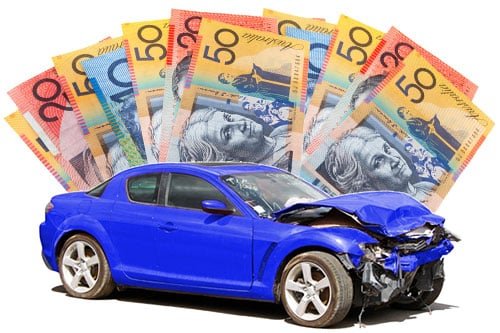 We Buy & Remove Damaged Cars
Contact us now for a quick sale and fast car removal.
Free Car Removal Service in Port Stephens
The car removal process might seem quite the hassle for someone who has not done it before. Which is why we can make the entire process easy and smooth for you.
All you have to do is fill out the form below by providing us with accurate details about your car. Then we would need to see some proof of ownership. After that, all you need to do is sit back and relax.
We offer a quote for your car and you can decide when you want us to pick up your unwanted vehicle. We offer free towing services and we have got all the essential equipment for towing. This is the reason why you should not worry about the condition or the type of car.
We are here to make the entire process extremely easy for you.
Get Instant Cash
Contact us for free disposal of your car today. Furthermore, earn instant cash out of the process. The entire process is extremely easy and you can earn top dollars.
We are your local experienced and licensed car removal company in Port Stephens. We also assure you that we pay the value in the current market.
Moreover, we adhere to the rules and regulations of proper vehicle disposal in Port Stephens so that your car is properly taken care of from beginning to end.