Did you just have an accident and now require the services of a local car removal company?
Maybe you want to have your old, scrap or unused car towed to a scrap yard where you can get adequate compensation for it?
No matter what causes you to search for car removals near me – if you are located in the greater Newcastle or Central Coast area, you have found the right place.
On-Call Car Removal Services In Your Area
As mentioned, if you are in our service area which ranges from Port Stephens in the north, to Cessnock and Maitland to the West and Central Coast to the South, then we come to you.
Our car removal service is perfect when you car has suffered irreparable damage from an accident or old age. If it does not drive that is fine. That is what our tow trucks are for.
With our mobile car removal service, we are always nearby. Contact us early and we may be able to offer same-day car removal.
At Top Cash for Scrap Cars, we make sure that the car removal services we offer are second to none.
The Truth About Car Removal Services
The problems with most car removal services is that they don't have specialists who handle car removals the way we do.
For all of the areas within: Newcastle, Central Coast, Hunter region, Lake Macquarie, Cessnock, Port Stephens and the surrounding areas in New South Wales Australia, the various car removal companies near most people don't have the professional touch we have.
The best part of our service is that we remove for free!
If you call a tow truck to take your car away, you will often be hit with a nasty towing bill. Not with us. We provide free car removals near you.
Another good thing about our towing services is that our car removals are done quickly and effectively.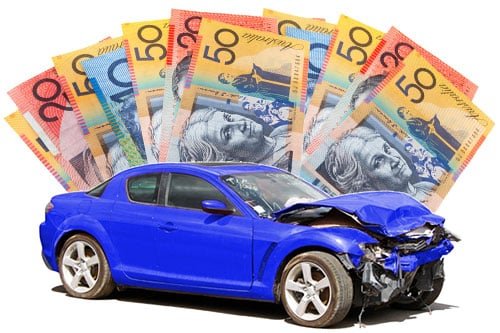 We Buy & Remove Damaged Cars
Contact us now for a quick sale and fast car removal.
Need Car Removal Near You?
With our mobile car removal service, our scrapyard is always nearby. Choosing Top Cash for Scrap Cars as your car removal company is the best decisions you're ever going to make.
Want more? Well of course, as you can tell by our name, we also pay you for your wrecked vehicle. That's right. When other towing companies want to charge you to remove your car, we pay you for it.
Not working? No problem. We will still make you a cash offer.
Give us a call or email us now for a hassle free cash offer. Act now for the best rate.
As a licensed car removal service in New South Wales, we provide top-notch service. Get in touch with us today.