Having your car written-off or totaled from an accident is a stressful situation. As experienced car wreckers who service the Central Coast, we can attest this is hard for many.
Maybe someone was even injured when your car was damaged. Besides the injuries that the accident may have caused, the first thing that comes to mind is the financial impact.
All in all, when the unfortunate has happened it's time to think of what to do with the remains. As trusted and reliable Central Coast car wreckers, we will come to your aid.
We Buy Wrecked Cars For A Good Price
Accident damaged cars resulting in a total loss, written off or totalled vehicle can leave you feeling pretty helpless. Fortunately all is not lost.
We purchase all types of vehicles no matter the condition. As a licensed company you can rest assured that you can still get something back.
All you need to do is give us a call and we take care of the rest. Even if your car is not working, unregistered or non-drivable. We will tow it away free of cost.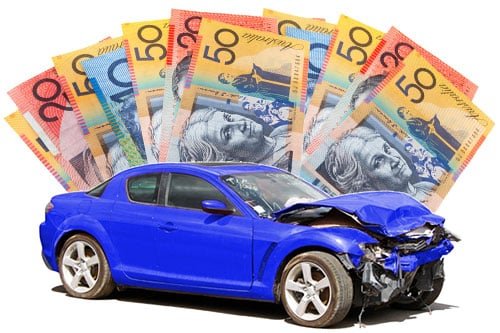 We Buy & Remove Wrecked Cars
Contact us now for a quick sale and fast car removal.
We Accept All Makes & Models
Despite being in business and buying thousands of vehicles every year, we always need to purchase other cars so there is no time we will turn you away. We are reputable car wreckers in Central Coast looking for wrecked vehicles as long as we can get them.
Whenever you want to off-load your vehicle no matter the model, we will pay you top dollar for it instantly.
We purchase Toyotas, Audis, BMW, Hyundai, Mitsubishi, Daihatsu, Jeep, Isuzu, Holden, Land Rover, Honda, Subaru, Mercedes-Benz, Ford, Suzuki, KIA, Mazda, Volkswagen, Peugeot, Nissan, Volvo and more. You name it and we'll take it.
Contact Us For A Free Quote
This depends on various factors. Heavy and bigger vehicles are definitely priced higher than cars.
They have more recyclable metal and it also depends on the condition of the parts that are reusable. With this, it is important that you contact us to get your unique quote.
Quotes are unique as they depend on many factors. Despite this, one thing remains and that is providing excellent customer service.
Paired with convenience and great deals, you will be excited to sell your damaged car to us. We will be happy to be at your service whenever you need us.