When you find yourself in the unfortunate situation where you have a wrecked car, you should cash on it. When you search for car wreckers near me you can easily find us – Top Cash for Scrap Cars.
We service the Newcastle, Central Coast and surrounding regions we come to you. This is perfect when your totalled car won't even start.
Contact us and we will be there to give you a great price for buying your wrecked vehicle. One of the benefits you will enjoy when choosing us is that there are no middlemen.
You work with us directly. This assures you that you will get the full payment as you should.
We Are Easy to Reach
We know that you want convenience and that is one reason you are looking for car wreckers near you. We are easy to reach on the telephone or you can opt to reach us through our website, it is user-friendly.
It is easy to navigate even for a first-timer as when you need a no-obligation free quote, the link is clearly visible. All you need is to enter the details as prompted.
Best Car Wreckers Near You
If you are looking for car wreckers near you, you are in the right place. We serve Central Coast, Cessnock, Port Stephens, Newcastle, Maitland and Lake Macquarie.
Located in Newcastle you are welcome to drive to us if you are in the need of a spare part from our wrecking yard.
Alternatively, if you are looking to sell your damaged car to a local wrecker, we come to you to buy your wreck and remove it free of charge. If you are in the surroundings and you have an unwanted vehicle, do not hesitate to contact us.
Sit back and let us take care of all the car removal work.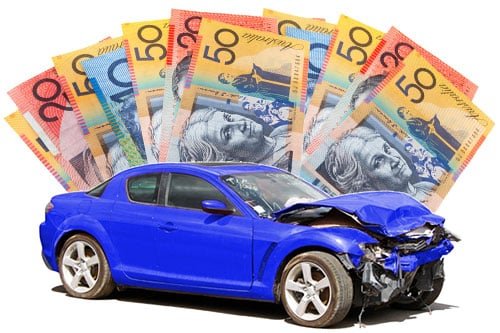 We Buy & Remove Wrecked Cars
Contact us now for a quick sale and fast car removal.
Best Rates For Scrap Vehicles
It doesn't feel good browsing through websites from one car wrecker to another without getting what you are after. Whether you decide to buy spare parts from our wrecking yard or want to sell your car to us, we always give the best deal.
This is one thing that sets us apart from other car wreckers.
We Are Waiting For Your Call
As the best car wreckers near me, we will easily organize for how the car will be picked up from its location. Most of the people that we have served attest to it that they thought getting rid of a wrecked car was the hardest part of owning a car.
It's not easy to find a buyer for it but we make it hassle-free. From the moment that you contact us when we tow your car away, you will enjoy a seamless service.
As we accept all car models, you know that you can sell any make or model of car under one roof. Even when you have more than one wrecked car to get rid of, we will buy and remove them all.
Contact us now!