We cover all of greater Newcastle with our cash for junk cars services. We also travel to Central Coast, Lake Macquarie, Cessnock, Maitland, Port Stephens and the greater Hunter region.
Have a junk car that you want to get rid of? Give Top Cash for Scrap Cars a call today. We will make you a reasonable cash offer for your junk vehicle then come and collect it from where it lays.
Trade You Junk Car for Cash
Junk cars are everywhere. Most people don't realize it but those pieces of junk can become money in their pockets.
Do you have a junk car sitting in one corner of your yard? Have you considered that the junk car which you think is useless can become cash in your hands?
Yes! It is possible.
At Top Cash for Scrap Cars, we offer you the best prices for all your scrap vehicles and junk cars which you have laying around without any use.
Give us a call and we will see what we can do.
Why We Offer Cash for Junk Vehicles
There are several reasons why we offer you cash for your junk car.
The car may be junk but it still has valuable metal or parts.
We know you may need some extra cash. Who doesn't?
We offer an environmentally friendly service.
Yes, scrap yards recycle. Don't be surprised if other stuff you buy may contain something from us.
It works for everyone. You win, we win!
We are licensed wreckers who buy junk cars. You can be sure that everything we do is top notch.
You can also be sure that, within our New South Wales service area, we offer you the best prices, which we know you need.
We also transport your car to our scrapyard free of cost to you! That's another advantage which other scrap metal dealers may not offer.
You don't have to spend a cent when it comes to getting cash for your junk car.
If you live around Newcastle, Central coast, Cessnock, Maitland, Port Stephens, Lake Macquarie, the Hunter regions and the surrounding regions in New South Wales, you should know that we are the best people to talk to.
Contact us now for an instant quote!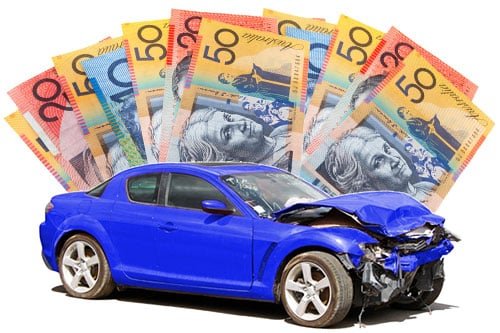 We Buy & Remove Damaged Cars
Contact us now for a quick sale and fast car removal.
Best Cash for Junk Cars Company
Within our New South Wales service area, no one else can come close to the kind of prices and services we offer.
For all the noise they may seem to make, none of the others can deliver on the promises they make.
It's that simple. We make sure you get the best cash price you need and haul the car over to our yard for free. Who else would do that but Top Cash for Scrap Cars.
The truth is that most scrap metal dealers just want a quick buck out of the business of giving cash for junk cars. As for us, we are focused on making everyone happy and, in the process, we make money as well.
Give us a call now.