Want to know how to earn the best cash for scrap cars? Give us a call.
Having a junk or scrap car laying around your property can be a real nuisance. You have probably been tempted to just get rid of it to anyone who will take it away.
And while this is a great solution for cleaning up the mess, did you know you can actually get cash for your scrap car?
Top Cash for Scrap Cars is a company that offers cold hard cash for scrap cars. This means you can trade your unwanted vehicle and earn money for the transaction.
When is a Car Considered as Scrap?
As cars age they can damaged beyond repair or reach a level of servicing that means repairing it costs a greater expense than the cars value. In such a case, you consider it a waste of time and other resources to have it repaired.
Also a car could be categorized as unroadworthy when it fails its annual pink slip safety check.
These two scenarios make a car to be considered as scrap. But fortunately you can still earn money from it from a local car scrapper.
What you may see as worthless still has a value to another person thus before you can give it away freely, ask us about how much cash for scrap cars you can get.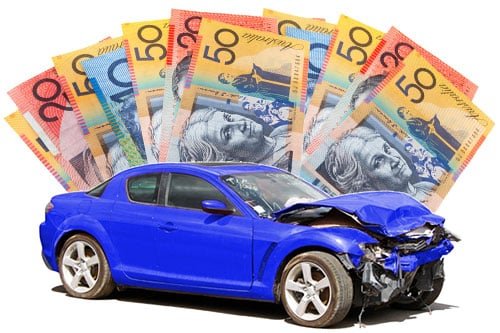 We Buy & Remove Scrap Cars
Contact us now for a quick sale and fast car removal.
What is the Value of My Salvage Car?
To get the value of your scrap car all you need to do is contacted us for a quote. Our staff will inspect the car and give you a cash offer for the value of your car. You are at liberty to either take or reject our offer.
Some of the things we will consider when giving you a quote is the type and size of the vehicle, its overall age and condition, the type of fuel either diesel or petrol and other factors such as what we can sell as spare parts.
By working directly with scrap metal dealers and other wrecking yards we get you the best deal on selling your salvage car.
What To Do Before You Get The Cash?
First time sellers of scrap cars ask what they need to do to be able to get cash for scrap cars. There are several questions that you should ask yourself.
Is the car I'm selling mine? This is because you have to prove ownership using documents which show you own the title. With this, we are assured that you are not selling someone else's car.
You will then fill the forms as per the seller's requirement before the deal can be closed.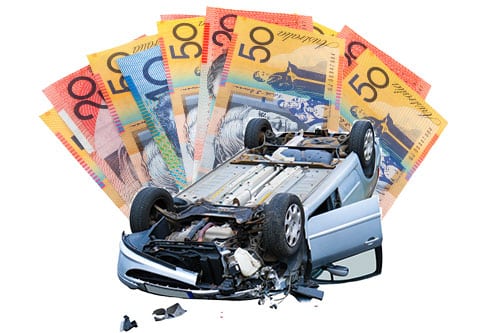 Sell Your Scrap Car For Cash
Contact us now for a quick sale and fast car removal.
Why Should I Sell My Scrap Car?
Besides earning some money out of it, which depends on the condition, the age and the model of your car, you will be choosing to dispose your car responsibly. After the useful parts are removed from the actual car, the remainder of the body is broken and disposed responsibility.
You will be doing your part in taking care of the environment.