It's amazing how the car scrap business keeps growing. According to statistics, one of the most recycled products is automobiles. This explains one reason why our Newcastle car scrap yard is such a success.
We buy scrap cars in different conditions which means that whether your car is drivable or not, you can make money out of it. Your car will then be disassembled by professionals before it can be disposed.
What Happens In Our Car Scrap Yard?
A lot happens in our car scrap yard before each car is completely disposed. After your car gets to our yard, it is assessed by experts to determine what is useful, then some parts and fluids are removed.
Reusable Parts Are Removed
After the vehicle has been assessed carefully, all the parts that can be recycled are separated from the shell of the vehicle. This could be the seats, lights, doors, windows, wheels or any other part.
Fluids Are Drained
There are varieties of fluids that are found in cars such as battery acid and coolants. In our Newcastle car scrap yard, these fluids are drained safely.
Some of these fluids are dangerous and if they are not removed before the car is dismantled, they could lead to injuries. Some are flammable and could lead to fires.
The Recycling Of The Metal
Once the fluids have been drained and the reusable parts removed, it comes to the point where many car owners hate. The shredding of the car. It's broken down into tiny pieces.
You can no longer identify the car. All this is done using the latest equipment and tools in the industry. Iron and steel are then separated for recycling.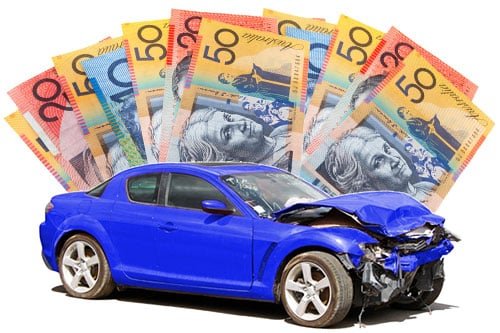 We Buy & Remove Damaged Cars
Contact us now for a quick sale and fast car removal.
The Auto Business is Booming
This is a business sector that is growing exponentially. It's a busy industry with plenty of opportunities. There is increased competition and at our Newcastle car scrap yard, we will always meet your demands.
We are constantly ensuring that we do not only have experienced staff, but we also maintain the industry standards and we always embrace the latest technologies.
Do you have a scrap car in your home that you want to dispose of or wondering what to do with it? The best place to take it is to our reputable scrap yard. You will get top cash for your car even if you consider it invaluable.