Cessnock residents who have broken down cars sitting on their properties work now have a great option.
Instead of calling the local towing companies to remove your vehicle. Call Top Cash for Scrap Cars.
Servicing all of the Cessnock area we come to you and pick up scrap cars for removal. We also pay you cash for these unwanted vehicles.
You may choose to remove your old car for various reasons such as to get money, to prevent injuries from having a totaled car left lying around your yard, or to follow the law in terms of car disposal among other reasons.
With our scrap car pick up Cessnock services, you do not have to worry about any of this. We will pick up the car, we will follow the car disposal standards and you are paid for it.
Just Tell Us The Details of Your Car
Before the car is picked up and before you are given a cash offer, the actual details of your car are needed. Remember that we make an offer depending on the details that you give us and giving us the correct details ensures that you are paid for what it is worth.
The basic details include the make, the condition, the year and the model. The more advanced details include the fuel type, the odometer reading and any modifications.
Once you agree on our cash offer, our certified staff will be there to pick it up on your best date and preferred time.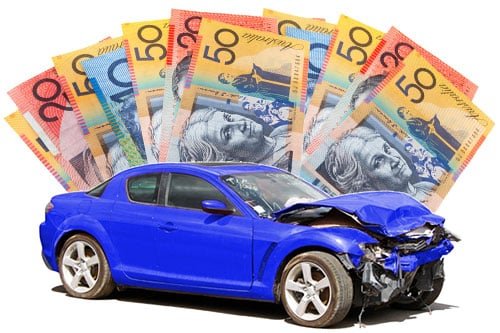 We Buy & Remove Scrap Cars
Contact us now for a quick sale and fast car removal.
We Make It Easy To Sell Your Scrap Car
It's alright to think that due to the condition of the car, it's a hassle to sell it. With our Cessnock scrap car pick up services, we will pick it up in that condition.
All you need is to make an enquiry, give the car details and you will be given an instant quote. Your scrap car is already unsightly in your property and maybe it has been stressful to keep it there. You do not need any more stress when you want to dispose it.
What happens to your scrap car? One thing that you should know is that when you give the details, you should give as much and accurate information about the car as you can. It is important because if you give false information we may quote you a false price over the phone.
When we arrive and see the actual state of your vehicle we will have no option other than to tell you the actual amount it is worth. You will get a lower quote and it will be frustrating. For that reason do our best to give you an accurate price when you make an enquiry with us.
Contact Us Today
When you need scrap car pick up in Cessnock, you can rely on us. By contacting us you are assured of a convenient way to sell your scrap car. All you need is to get a great deal regardless of the car condition.
When you are looking for a scrap car quick sale, work with us and get the best idea.