Do you have a scrap car sitting somewhere and are looking for a company that will take it away for you? We offer a scrap car pick up Newcastle service and best of all you pay you cash for your car.
From used to old cars, for whatever reason you want to scrap your car, it will be picked and you will not have to pay for the towing. As a local auto wrecker we are constantly buying unwanted cars to add to our scrapyard.
Our scrap car pick up service is fast and convenient. If you want to know the price before you confirm, you can make a call or 'get a quote' here on our website.
We Buy and Remove All Scrap Vehicles
It doesn't matter if you have a:
Truck that has endless issues
Totalled SUV
Wrecked van
You can get paid for it. The good thing is that you will still get an offer for it. Even if it's a Land Cruiser which you may think you will not be paid for, you will be surprised to get top cash for it.
There is no model you cannot sell.
Get Rid of Your Car as Soon as Possible
Our business focuses on buying as many cars as possible. When you have a useless car somewhere in your property and you are doing nothing about it, it continues to depreciate in value.
It also continues to deteriorate which is not a good thing.
Do not wait until its value is worthless for anyone to buy. Get a quote, accept the offer and enjoy our free scrap car pick up throuhout the Newcastle region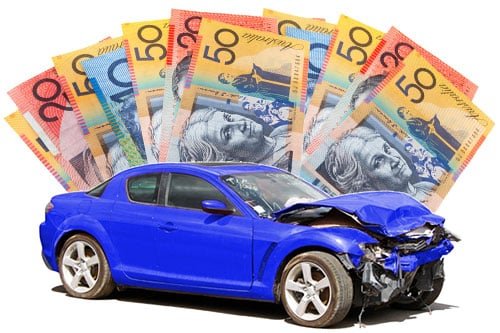 We Buy & Remove Scrap Cars
Contact us now for a quick sale and fast car removal.
We Collect All Makes & Models
The beauty of working with an experienced and licensed scrap yard is that you do not have to worry about your car model. We work with all the different brands and offer best rates when making our cash for cars in Newcastle offers.
Best of all we take the car completely as is. You do not have to flatten the tires or drain the fluids such as engine oil from the car. The car will be picked as it is and you will get top dollar on the spot.
As you plan on selling your junk or scrap car, it's important that you work with an authorized company. There are laid out 'End of Life Vehicle' standards and when you work with us, we follow them to the letter.
You will not regret choosing us for your scrap car pick up Newcastle service.