Do you own an unwanted car? Instead of thrashing it and still paying for its disposal, why not consider a more attractive option? Sell it to us and get paid instantly with our scrap car removal Newcastle service.
At Top Cash for Scrap Cars, we are ready to offer you the best price for your scrap car when you are ready to sell. If you are in Newcastle and are thinking of doing away with your junk car, look no further than our scrap car removal services.
We don't just pay for your unwanted vehicle, we also remove the car in a professional manner at no extra cost.
Fairest Scrap Car Removal Valuation
Does your car seem so bad that you have written off making a dime from disposing of it? Why not contact the professionals and let's assess what is recyclable and salvageable.
Choosing the best car scrapper is important, however, getting the best price would be the icing on the cake. This is what we offer when you trust us to handle your car removal.
One of the attributes that give us an edge over others in the industry is our valuation method which is the fairest you will find anywhere. We are not just particular about getting you something for your scrapped vehicle, but we want to give you value for what you are parting with.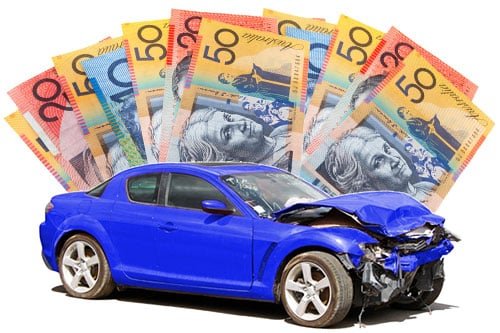 We Buy & Remove Scrap Cars
Contact us now for a quick sale and fast car removal.
Best Scrap Car Removal Services
At Top Cash for Scrap Cars, we render unrivalled services to all clients as far as vehicle removal is concerned. Why allow your scrap vehicle litter the environment when you can actually get in touch with us and get paid for your junk?
The condition of the vehicle should be the least of your worries because we'll take it either way. Also, we are not brand specific nor are we model constricted.
From Toyota Hilux to Suzuki, Nissan, Holden and Mercedes. We take them all.
We remove any type of car in and around Newcastle. All you need do is contact us and let us do what we know how to do best.
Our unparalleled competency and expertise in the industry are second to none and this reflects in the mannerism and professionalism of our service team. Our customer base is growing by the day and you can always reach out to us.
Get in Touch With Us Now
We are a customer-focused business and we offer round the clock car removal services, regardless of the type of vehicle. Should you require a quote, or you just want to ask a few questions, we will be more than glad to be of service.
Are you ready to dispose of your scrap cars? We will pay you for it. Call us today for a no-obligation quote.