We Offer Top Cash for Junk, Used or Damaged Vehicles in Newcastle, Hunter & Central Coast regions.
Unbelievable as it sounds, the unwanted car that you thought worthless may actually still let you earn a lot of money.
Top Cash for Scrap Cars can offer up to thousands of dollars for vehicles you've left sitting in your garage for a long time. All you need to do is:
Provide us with your details
Get a free quote from us
Agree and confirm a pick up schedule
Get paid directly to your bank account
Sell Scrap Cars in Newcastle or Central Coast
We are the go-to place for people looking to sell their scrap cars for top cash across Newcastle and other areas. Our fleet of removal vehicles are always ready to collect your scrap cars in all areas of Newcastle, Lake Macquarie, Maitland, Port Stephens, Cessnock, Hunter and Central Coast.
What's even better is, not only will you be able to make the most of you garage space again, but you will also save a lot of money on car towing. Not to mention you get paid a handsome amount for your unwanted auto.
So if you've decided that you no longer need your car, and you want to get rid of it, don't hesitate to contact us.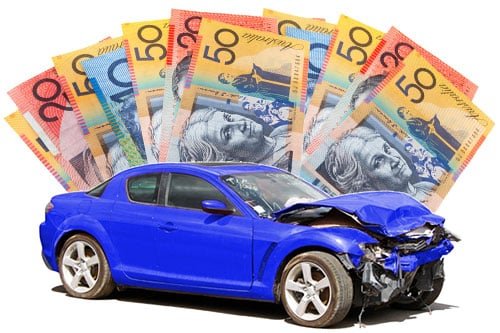 We Buy & Remove Scrap Cars
Contact us now for a quick sale and fast car removal.
Get Cash for Unwanted Cars of Any Condition
We don't fuss about the kind of condition your car is in. As long as you don't want it any longer, you can make money out of it.
Top Cash for Scrap Cars are known to pick up and pay for all types of vehicles that:
Have reached their end of life and are no longer usable
Suffered an accident causing damage beyond repair
Have maintenance and repair costs higher than their actual value
Are classed as a write off or wreck by insurance companies
Are in any other condition that you believe it's time to let it go
As experts in buying and removing scrap cars in Newcastle, Central Coast and Hunter, we have a team of highly skilled professionals knowledgeable in every type of vehicle.
So, regardless if you own a sedan, van, truck, or even a bus, we know how to deal with it and pay you top cash for bringing it to us.
Sell Your Auto to Our Wreckers
Brand, make and model don't matter either! Our car removal service offers a handsome payout for every known car model in Australia, including but not limited to:
Ford
Mazda
Mitsubishi
Nissan
Honda
Toyota
Subaru
Volkswagen
Suzuki
Kia
And a lot more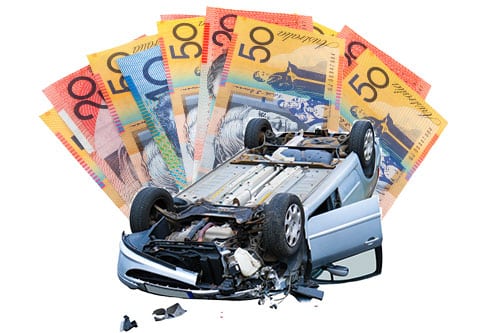 Sell Your Wrecked Car For Cash
Contact us now for a quick sale and fast car removal.
Trade Your Scrap Car for Cash
That's right, by getting rid of your scrap car through us, you won't only get paid for it. You also help prevent pollution, saving Mother Nature.
Imagine how many chemicals and fluids are seeping through the ground if you allow your unused car to sit on your lawn for a long time.
Also think of how much solid waste ends up in landfill if your scrap cars are not disposed of properly.
Our cash for cars Newcastle service provides an eco-friendly vehicle disposal option.
We exert every effort to salvage every part of the car sold to us to reuse and recycle. We do our best to reduce the waste that ends up in landfills, and dispose of the oil, fluids and other chemicals in your automobile properly.
Let's Remove Your Scrap Car for Free!
So, if you have long been wanting to reclaim that garage space and get rid of your scrap car, don't think twice about getting in touch with ABCM Car Removals.
Sell your car for scrap today. Call us now so we can discuss the details.