Toyota is a car make that is widely used. But of course, just like other makes, these cars become inoperable after years of service or if severely damaged from an accident.
If your Toyota is a wreck and you wish to get rid of it you will be glad to know we provide a reliable Toyota wrecking service in Newcastle. As an auto wrecker that buys totalled cars, we pay you top cash for your vehicle and come to you to remove it.
We then use expertise and innovative technology to dismantle these cars to recycle the spare parts and salvageable materials.
High Quality Toyota Parts
By removing Toyota parts from Toyota vehicles you gain genuine parts from our wrecking yard in Newcastle. Our expert wreckers ensure that we only remove parts for 2nd hand sale that are quality and worthwhile.
We examine the parts thoroughly before reconditioning them. The high-quality refurbished parts are then available at affordable prices.
Toyota Wreckers Newcastle
While to some owning a car is a luxury, to others it is a necessity. Toyota is a reliable car and this explains the reason there are so many of them on the road. But as they age and start having issues, you may be required to replace some parts.
The one problem with this is that you have to spend money but you can save some by buying spare parts from us as your Toyota wrecker in Newcastle. While getting new and genuine parts will cost you a fortune, things will be different with a car wrecker.
Parts that are removed from your wrecked car are used to repair another one.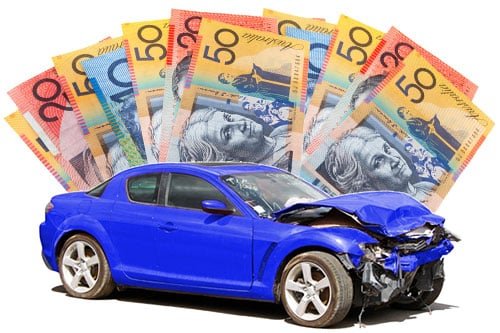 We Buy & Remove Damaged Cars
Contact us now for a quick sale and fast car removal.
We Give You Cash Reward
Probably the most important thing for you is to get paid for your car. As your trusted Toyota wrecker in Newcastle, we will reward you for selling your car to us.
We do not select the parts that can be used and pay you for that but we buy the entire car. Besides the spare parts that we remove from your car, every last piece will be recycled as it should.
Get Spare Parts For Different Models
When you sell your car to us, you will be benefiting many other people. Since we purchase different models of Toyota, from Land Cruiser and Hilux to Corolla and Prius, this means that car owners will have access to a variety of spare parts depending on their car model.
Whether it is a passenger car, personal or commercial vehicle, you can get the spare parts you Toyota needs as we take them from other wreckers models.
As reliable Toyota wreckers Newcastle, we ensure that Toyota car owners have genuine spare parts when they need them and they are available at an affordable cost.