Cars have a tendency of breaking down when you least expect it. A motor will fail, ball bearings will stop functioning same as axles. They can disappoint you more when they become non serviceable.
Do not despair as we buy cars in the Newcastle region regardless of the condition that it is in. With Top Cash for Scrap Cars, it will not cost you anything to have your vehicle towed away.
We will remove it free of charge and pay you cash when buying from you.
Sell Your Car in Newcastle
Selling your car can be hard work. First, you have to clean the car and get it in a presentable condition. Then you need to advertise and wait for interested buyers. This means fielding phone calls, texts, and emails and then waiting around for people to come and inspect and test drive for example. Then after all that you may not even get the price that you want!
We do away with all of that. All you need to do is call us and we will give you a price over the phone. This will be based on the type of vehicle and its condition.
Once you agree we take care of all the rest. We even come to collect the vehicle from its current location.
Perhaps you are wondering how come you are not charged for the towing services while other companies charge? You may even be wondering if the free service is worth it.
With us, as long as you meet our requirements, we will tow your car away at no cost. Also, we pay you cash or transfer the money into your account.
We Buy Junk and Scrap Cars Too
Selling a non-working vehicle can be tricky. For us, it's not an issue. As car wreckers in Newcastle, we buy cars for scrapping and recycling purposes. It doesn't matter if you think the car is junk or scrap.
The advantage of working with us is that our friendly staff will guide you through our car buying process. We will take you step by step until you understand what is required of you and what selling a junk car entails.
We buy cars in Newcastle and all our service areas. With our experience we ensure you are comfortable with the offer and all the legal processes have been completed successfully.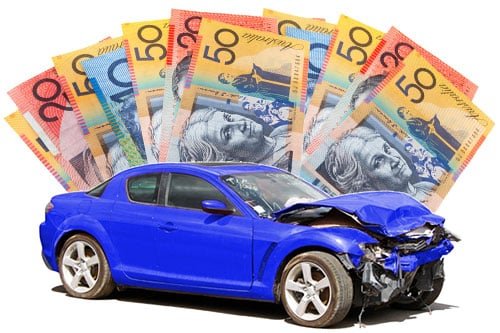 We Buy & Remove Wrecked Cars
Contact us now for a quick sale and fast car removal.
Sell Your Car Today
Removing a junk car from your backyard or garage is not as complicated as many make it sound. It will not take hours to have the car towed away.
It's an easy process for us as we are already accustomed to it. As we buy cars in Newcastle, we request that you try your best to have the car easily accessible to us. This will make our work easier and convenient for both parties.
With a confirmation that we buy cars in all conditions, it is time to free up the space that your scrappy car has been taking up. Once you give us a go-ahead, we can come to pick up your unwanted vehicle, we will not require anything else from you.
We will be there when you want us to be to take responsibility of the car. The best part is that, we work with your schedule and thus you do not have to worry about missing out on our offer.