As a 4WD owner you can attest that as your vehicle ages, it requires some parts to be replaced. It could be they have stopped functioning or they have been damaged after an accident.
Getting spare parts for some models of four wheel drives can be a challenge. Also purchasing new ones could cost an arm and a leg.
That's why the best solution for gaining spare parts for your 4×4 is to locate our 4WD wreckers Newcastle. This is one place you can get varieties of spare parts at an affordable cost.
Here are the top reasons to deal with us.
We Buy Unwanted 4x4s in Any Condition
As local car wreckers, we are constantly purchasing new 4WDs across all makes and models in any condition. This ensures we have plenty of vehicles in our scarp yard available for spare part sales.
We then dismantle these vehicles for spare parts and sell the scrap metal to local dealers. This allows us to pay the best prices when buying cars from owners.
If you are looking to get rid of your four wheel drive, contact us for a fair offer.
Newcastle 4WD Wreckers Selling Genuine Parts
When you compare the prices of second hand parts to brand new, you will instantly see the savings. Remember that 2nd hand does not mean low quality.
Vehicles in a wrecking yard are often filled use useful parts. For example if the engine has been damaged, the undercarriage and rear of the vehicle's parts may all still be in perfect working order. And vice versa.
There are individuals selling their unwanted 4WDs to car wreckers and this is where you can gain genuine spare parts. Have a four wheel drive you want to sell to us? Give us a call now.
The car parts that are in good condition and can be used is what you get but at a more affordable price. The good thing about these spare parts is that they are not substandard such as generic or aftermarket parts.
Need a genuine part for your Toyota, BMW, Mercedes, Subaru or Mitsubishi? Give us a call.
Best Hunter Region Four Wheel Drive Wreckers
If you live in Newcastle, the Central Coast or greater Hunter region you can easily come to our location and view our 4WD wrecking yard.
Browse our scrap yard and find the parts you need. No need to wait for lengthy delivery time frames when ordering from another supplier.
Our 4WD wrecking service is here for your convenience. Probably your 4×4 vehicle has some defective parts and it has been in that condition for some time now.
New parts are expensive and you could not bring yourself to pay the huge amount needed for the repairs.
With our four wheel drive wreckers, you will easily replace the defective parts and get your car back in shape.
Of course if your vehicle is past the point of repair, then sell it to us so we can on sell the parts and recycle the scrap.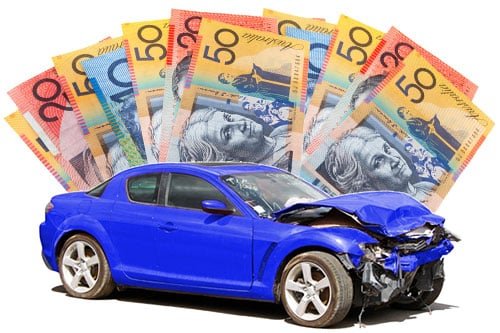 We Buy & Remove Damaged 4WDs
Contact us now for a quick sale and fast car removal for your 4×4.
Quality Service, Every Time
When purchasing any kind of item, it gives you peace of mind when you get a warranty. You can comfortably invest in it knowing that you are covered for the specified period. Our warranty gives you a period to 'test' the functionality of our spare parts.
This removes your risk. Just because the parts are from a wrecked car, this does not mean they are substandard. In fact, this is one of the best and affordable ways to get genuine parts for your car.
If you are planning to replace some defective parts of your 4WD, look no further. At Top Cash for Scrap Cars we provide 4wd wrecking services in Newcastle and surrounding regions.
We make it easy for you at an affordable cost. No more spending time on the internet or walking from one car spare part dealer to another trying to get the best deal.
We save you time and money while at the same time offering convenience.