Have an unwanted car in the Lake Macquarie area that you no longer use or need? Our company will buy your vehicle from you for instant cash and remove it from your property for zero cost.
We take all makes and models and we don't even care about the condition either. We buy scrap cars, junk vehicles, old, rusted and even written-off wrecks. You name it.
Our cash for cars company services all of Lake Macquarie and surrounding regions. We offer an extensive and wide range of services, some of which are even free.
We buy all types of vehicles too including trucks, vans, utes, 4WDs, buses, SUVs, you name it. Moreover, you get instant cash for any of these, on the spot.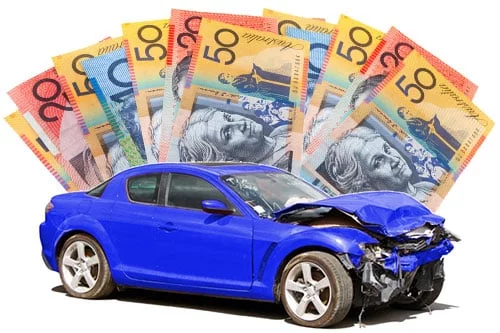 We Buy & Remove Scrap Cars
Contact us now for a quick sale and fast car removal.
Scrap Car Removal Lake Macquarie
Do you have an old, dilapidated scrap car in your garage, taking up significant space?
Contact our automotive wreckers to obtain a cash offer for use to come and remove it for you.
Just imagine freeing up space in your garage the very same day. What will you do with that extra space once again, not to mention the extra bucks you will have to spend?
To take advantage of this great offer, all you have to do is contact us and provide accurate details about your car. What is the make, model, fuel type, mileage, condition, etc. We take care of the rest.
Our Auto Wreckers Want Your Vehicle
Based in Newcastle, our scrapyard collects vehicles all over the Hunter and surrounding areas including Lake Macquarie and even Central Coast.
We have fully equipped tow trucks with all the essential towing equipment to remove your car efficiently and safely. You have nothing to worry about, just leave the removal process at all.
Want top dollars on the spot for your scrap car in Lake Macquarie? No matter the condition that your car is in, we will make you an offer.
We have experienced and skilled staff who can clear all you junk vehicles from your property.
Make Fast Cash in Lake Macquarie
We offer various car disposal solutions. Since we are a vehicle wreckers, we accept cars of any make or model, regardless of the condition it is in.
We do not use landfills to dispose of your scrap, instead we strip the vehicle for spare parts and recycle the scrap metal. And for playing your part, you get paid handsomely.
Scrap cars often releases toxic fluids which pollute the environment. Our process is meticulous and we offer solutions that adhere to proper rules and regulations in NSW and Australia.
So when you need to get rid of your unwanted car that is sitting around in your Lake Macquarie property, give us a call.
Choose to sell your car to our wreckers so we can sell the salvageable parts and recycle the rest. We charge nothing for the towing process and you can get instant cash on the spot for your scrap car.
The most important thing to understand is that your car does not need to be functional for you to earn instant cash. All we need are the details of your car and proof of ownership.
We even accept unregistered cars. Our scrap car pickup service is easy.
Are you ready for fast, reliable and instant cash on the spot? Get some extra space in your garage all while earning some top dollars. Fill up the form below to get a quote today.