Isn't it time you get your car removed and get paid for it?
Getting cash for your junk cars in the Central Coast has never been this easy. With our car removal services available on the NSW Central Coast, you do not have to look any further when you need your vehicle removed.
Call us now for an instant cash offer for your vehicle. No matter the condition.
Our automotive wreckers will pick up and tow your car at zero cost. Plus we pay you to buy your vehicle!
The beauty of selling your unwanted car to us is that we will are available to pick it up at a time that is convenient to you. Often we can perform same day scrap car pickup in Central Coast. Just call now.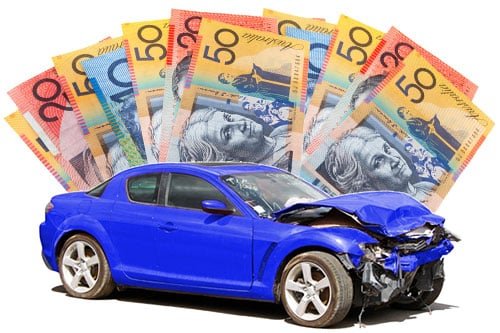 We Buy & Remove Damaged Cars
Contact us now for a quick sale and fast car removal.
Best Central Coast Car Removal Service
As a reliable car removal company you can count on us to collect your unwanted car and pay you the best price for its scrap value. We remove thousands of vehicles every year and payout tonnes of cash.
The one advantage of choosing Top Cash for Scrap Cars is that we are a one stop shop.
We give car disposal solutions to owners with different vehicle makes and models of varying conditions. When you car is not sellable by any other means, we give you appealing solutions.
So not only do we provide you with compensation for giving your vehicle to our scrapyard, our wreckers also scrap tonnes of scrap metal for recycling. So you can be happy knowing you are doing a great thing for the environment.
We Pay Fair Prices for All Vehicles
We understand that you are concerned about the value of the car. It may have been in an accident, damaged by flood water or severe storms, has been vandalised or is just too old and needs too many repairs.
Selling a car privately in this condition is tough, to say the least. But worry no more. Our Central Coast cash for cars service buys all makes and models in any condition.
Yep wrecked, written-off, totalled, unregistered, not working, you name it. Plus, we always pay fairly based on the vehicle specs and condition.
You may not be sure about car removal services. But rest assured, we are licensed and honest so you can rest easy knowing you will be paid based on the current market value.
All that is needed are the details of the car and proof of ownership.
Servicing All of Central Coast & Beyond
Being paid according to the current market rate for what the vehicle is worth is a great deal. Whether your car is a Toyota, Holden, Ford, Subaru, Mitsubishi, Hyundai or any other brand, you will get a great cash offer.
You do not have to wait for tyre-kickers who will just waste your time. Our Central Coast car removal service is always ready to buy your car. Plus our service reaches other nearby locations so you need not worry.
When you are ready to sell your car, you want an easy and fast solution for that. Just request our cash for cars Central Coast team and we do all the work.
Maybe you have a wrecked car and you need some quick cash. Selling your car to our car removal company is one of the fastest ways that you can access money. This is because we have a quick approval system and we deposit money into your account via instant transfer on the spot.