Are you spending more money on car repairs and maintenance than the vehicle's actual value? Maybe it's time you consider disposing of your car with a vehicle disposal service.
You may have considered selling your vehicle to someone else. But if your vehicle is unregistered, requires expensive repair costs, or is damaged or even written-off then why not just dispose of it as junk?
But wait! Don't get it towed to landfill. By calling Top Cash for Scrap Cars, you can still gain some cash even when disposing of your vehicle.
That's right. We buy it from you and have it removed from your garage for free.
Cars, Vans & 4WD Auto Disposal
If you have an old, used or damaged car, van, SUV or 4WD, you can reach out to us and we will pay you for it.
If you're wondering how much it will cost you to have us remove it, well, you're in for a surprise. Not only will we dispose of your old car for free. We won't even charge you for the vehicle removal towing service.
In fact almost every car we encounter has a value to us. From hundreds to thousands of dollars. You can rest assured that there is always something that you can make from a transaction with us.
That's a treat every car owner in Newcastle and surrounding areas needs to have.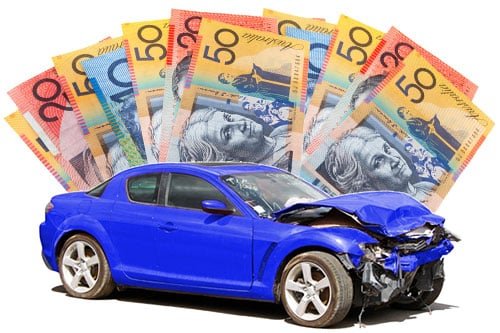 Need to Dispose Your Car? We Will Buy it!
Contact us now for a quick sale and fast car removal.
Best Car Disposal Services in Newcastle
If you are located in Newcastle, Central Coast or Hunter regions, we provide you with a car disposal company that pays its customers. By coming to us, we assure you will be paid generously for your unwanted car, and we will take care of disposing it properly for you.
When you realise it emits too much black smoke as you drive, or when your maintenance costs go so high it doesn't match the car's potential selling value, it's time you call us for disposal.
Other car wrecking companies will try to say your car is worthless if its totally damaged. They may even charge you for towing the vehicle away from your garage. But if you come to us, we guarantee you of fair dealings.
We make a generous offer for your car based on parts that we can salvage and recycle, including the scrap metal body. We assure you won't be on the losing end in this exchange.
Here are some more benefits of our vehicle disposal service:
Free Removal
As soon as you've made a decision, we will tow your vehicle for free. No questions asked.
Environmentally-Friendly Auto Disposal
The scrap metal will still find another use as we take them to scrap metal dealers for recycling. Spare parts that are salvaged may also be re-sold to dealers. You car will be disposed of responsibly. They won't just end up in junk yards and landfills, damaging the environment.
Helpful & Friendly Support
Our team is always happy to help with your car disposal concerns. Talk to us and we'll take you through a hassle-free vehicle removal process.
Convenient Schedule & Fast Payout
We make it a point to pay you generously and remove your car at the soonest possible time. Your convenience is our top priority. Barring any reasons for delay which we will promptly let you know of, we do our best to complete our service on a same or next day timeline.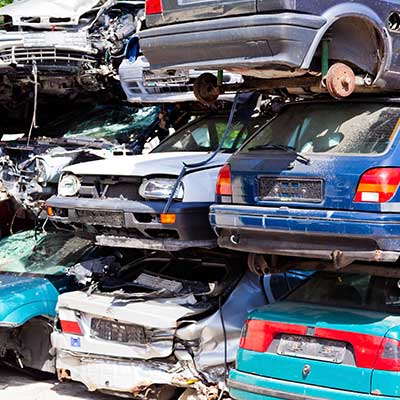 We Dispose All Makes & Models
Whatever vehicle you need to dispose of, we are at your service.
Whether it's a family car, hatchback, van, truck or bus. As long as you've decided to get rid of it, we are on it. It wouldn't also concern us if it's a Ford, Holden, Honda, BMW, Toyota, Suzuki or any other vehicle brand known in Australia. 
The size of damage and its current condition is also never an issue. Just as long as your vehicle needs to be disposed of properly, come to us and we will get it sorted.
Automotive Vehicle Disposal Made Easy
When your vehicle has run the end of its life it is time to look for a vehicle disposal service. At Top Cash for Scrap Cars we deliver the best cash prices for you junk vehicle. Not only will we remove this burden from your life but with our auto recycling facility we make car disposal easy.
As Newcastle car wreckers we buy scrap and unwanted vehicles and we pay top cash prices. You get to rid your junk car out of your life and in return, you get some money in your pocket.
Plus through our wrecking yard we recycle your vehicle as spare parts and resell the metal to scrap metal dealers where is is transformed into new devices and structures.
When you dispose or your vehicle with us you can be confident that your car will not rust away and pollute the environment in the process. We dispose of them in environmentally safe manner which is better for everyone.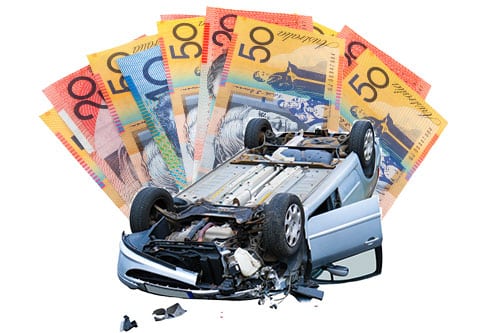 Dispose Your Wrecked Car For Cash
Contact us now for a quick sale and fast car removal.
Car Disposal Services in All Hunter Regions
We buy vehicles in Newcastle and other service areas such as Maitland, Cessnock. Port Stephens, Lake Macquarie and even the Central Coast.
With our scrap car pick service you don't have to worry about driving your car to us either. We come to you, pay you cash and remove your unwanted vehicle free of charge. Get in contact with us today.
Contact Us Now
Find out how much you can get just by having us dispose of your old and unwanted vehicle.
Get in touch with us now with our friendly team who are ready to talk you through how we can get it done at the earliest time.