Live in Maitland, NSW?
Have an old, junk or scrap car that you no longer use?
Want to trade it for cash and have it removed from your property for free?
Get in contact with Top Cash for Scrap Cars as removing old, wrecked cars is out specialty. Plus we pay your cash to take your unwanted vehicle off your hands.
Old Car Removal Maitland NSW
One of the best ways to earn instant cash in Maitland is to sell your old car to a local cash for car company. It is a great way because you are assured of earning instant cash regardless of the condition of your car.
Top Cash for Scrap Cars buys vehicles of any make and model. Working or non-function, rustic or shiny, unregistered or written off. With our cash for cars Maitland service, you can earn cash from anything.
You have it, we buy it. There is no car we cannot dismantle, salvage and recycle.
Let's Remove Your Unwanted Vehicle
The services that our car removal company provides is what sets us apart from other cash for cars companies in the Hunter region. We provide same-day removal with free towing for your unwanted vehicle making the entire process easy and hassle-free.
If you are planning to sell your old car in Maitland NSW, your main concern should be to sell to a reputable company that not only gives you instant cash but also offers free removal services.
Getting in touch with a reputable car removal company also ensures that your old car is being taken care of while adhering to vehicle disposal rules and regulations. This is particularly important because we would not want to deteriorate the environment due to the toxic waste of any old scrap car.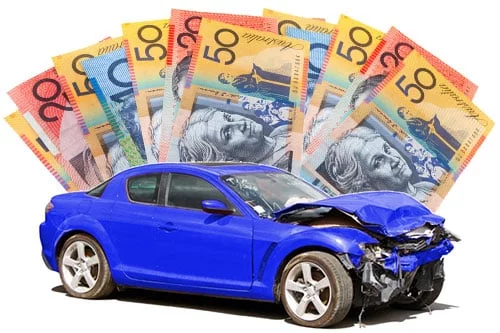 We Buy & Remove Old Scrap Cars
Contact us now for a quick sale and fast car removal.
Maitland Loves Top Cash for Scrap Cars
As one of Maitland's leading car removal companies, we are dedicated to providing our customers with competitive offers and exceptional services. Also, we are licensed and certified with highly experienced team members.
Want free car removal services for your old car? All you need to do is complete out online contact form with your contact details and accurate details about your vehicle.
Get a quote and we can come to pick up your old car on the very same day. What's more, we can schedule the pick up according to your requirements. We have all the essential equipment and specialty tow trucks to remove all types of vehicles including SUVs, 4WDs, Vans and trucks.
Request Your Cash for Cars Offer Today
Selling your unwanted car to a scrap car pickup company is not only convenient but beneficial as well. You can get instant cash to jump-start for new car.
All you have to do is sit back and relax while we come to haul your car away for free.
Moreover, we can make the entire process easy and quick. In most cases, we can come to pick up your car on the very same day you ask for the quote.
You make the choice, whether you want to sell your car or dispose of it. We have a fast system and we give instant cash on the spot.