Have a vehicle that you want removed fast? Our car removal services are perfect for those in the following service areas:
Newcastle
Hunter
Central Coast
Lake Macquarie
Port Stephens
Terrigal
etc.
Cessnock
Maitland
Gosford
Nelson Bay
Beresfield
Cardiff
etc.
A lot of Australians often worry about the cost of having their unwanted cars removed. Towing services are often pricey. And when you are on a tight budget you may choose to let that old car sit in your garage until you can afford it.
But wait… Our car removal service is totally free!
Yes! You read it right.
We can have your unwanted car towed from your garage, in any of our NSW East Coast service areas, at no cost at all.
But wait, there's more – We will even pay you cash for it!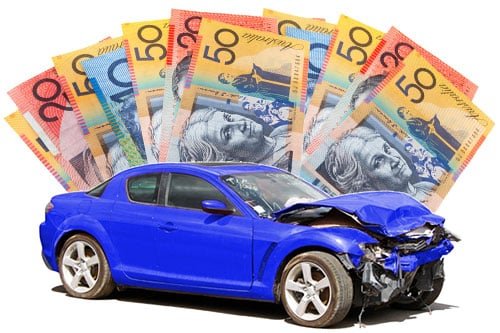 We Buy & Remove Damaged Cars
Contact us now for a quick sale and fast car removal.
Free Car Removal in Newcastle & Beyond
Gone are the days when you've been worried about what to do with an unwanted car taking up precious space in your yard.
Whether it has been damaged beyond repair from an accident or become too old for maintenance, our Newcastle car removal service carries zero cost when you decide to sell your old car for cash.
At Top Cash for Scrap Cars, we're serious about helping you earn handsomely for an old vehicle that you deemed already worthless. Be it a sedan, hatchback, van, family car, 4WD, SUV, even a bus or truck.
As long as you want to get rid of it, we will tow it for free and pay you top cash for that junk.
Why We Pay Cash to Remove Your Vehicle
Are you wondering why we pay you top dollar for your seemingly worthless car when we are doing the towing free of charge? Truth is, it's not as worthless as you believe.
Our experienced automotive wreckers take an close look over your vehicle to find parts we can salvage and recycle – including the entire metal body. There are always parts and materials that have value, even in a totalled wreck.
But as you wouldn't want to spend a lot of time figuring out how much each piece of junk is worth, you may as well leave it up to us. We guarantee you a handsome payout for your troubles.
We Tow Your Car – You Get Paid
Our expert team at Top Cash for Scrap Cars in Newcastle gets rid of the trouble that goes along with selling an old and useless car.
We offer trustworthy, highly professional and dependable services. Plus, you can have your car removed immediately if needed.
We remove old, wrecked, junk, scrap and damaged by accident vehicles at any given time within Newcastle and our large service areas.
It doesn't even matter what brand, make or model your car is. Be it a Hyundai, Mazda, Toyota or Kia. Or a Suzuki, Nissan, Holden, Ford or Lexus perhaps. We take them all and pay your depending on its age and quality.
As long as you've decided you want it out of your garage to have that valuable space back, we are at your service.
Contact Us Now to Regain Some Space
Don't let more time slip away as you try to figure out what to do with that old vehicle just rotting away in the garage. Get in touch with our reliable team now.
Top Cash For Scrap Cars will be on our way to remove your car at the earliest time. Our tow trucks use the latest equipment for safe vehicle removal. Plus, we will pay you a fair and competitive amount for it.
Yes that's right. Don't forget the best part about our free car removal service is that we also pay you cash for it. Contact us now for a free quote.