Get paid for having an unwanted vehicle removed from your Cessnock property. Top Cash for Scrap Cars will pay you a good price for buying and removing your damaged, junk, rusted, or otherwise unwanted car.
We offer cash for cars in Cessnock for vehicles that are no longer working, needed, or wanted. Be it accident-damaged, water-logged, old, burnt-out, second-hand, written-off, or it simply has been stripped off of its beauty and you no longer want to use, see or keep it.
Contact us and we will remove it from your premises by using out scrap car pickup Cessnock service.
Get Top Cash for Cars in Cessnock
Our Cessnock car removal service can earn you thousands of dollars for an unwanted vehicle sitting in your garage. The amount you'll receive will basically depend on the condition of the vehicle.
We accept any model and any age, plus we take all vehicle types including hatchbacks, sedans, MPVs, SUVs, 4WDs, convertibles and other vehicle types.
If your car looks like it is ready to go in a junk shop, you'll still earn cash for that. Yes, we'll still pay you for trading up scrap or junk vehicles.
We buy cars of all makes and models in just about any condition – running or not. Best of all we service all of Cessnock, Maitland and surrounding Hunter regions too.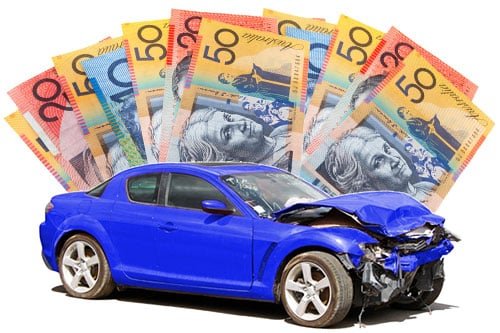 We Buy & Remove Unwanted Vehicles
Contact us now for a quick sale and fast car removal.
Cessnock Car Removal for All Vehicles
We offer free towing of unwanted vehicles and that's on top of the cash that we'll give you once we take your car. So if you need cash and you no longer need your car, just call Top Cash for Scrap Cars and benefit from our scrap cash for cars offer in Cessnock.
We take pride in our vehicle disposal service where we properly and professionally dispose cars as junk. We have an auto recycling facility that can take care of responsibly wrecking vehicles, recycling spare parts and scrap metal.
Dispose your vehicle through us and never have to worry about leaving your car to rust away and pollute the environment.
Scrapping Your Car for Cash is Simple
We do not only offer cash for cars but also for trucks, buses , 4WDs, and farm UTEs.
If you have something that drives on the road that you want to dispose of, let us know by giving us a call.
We'll give you an obligation-free instant quote over the phone so you can immediately know your unwanted vehicle's value. Should you decide to get us to take your unwanted vehicle, we have instant cash to offer.
Our highly trained team provides an efficient and professional car removal service through the use of top-of-the-line removal vehicles and equipment. We work in accordance with occupational health and safety standards and we know what it means to carry out our job with safe work practices.
We assure you that you'll get the best cash for car deal in the Hunter Region. Our offer will give the best value for your previously-loved vehicle.
Talk to us today and get to know more about our cash for cars Cessnock service. We'd be happy to help you make an informed decision about trading your junk car for money today.