We Buy All Cars For Cash
Contact us now for a quick sale and fast car removal.
Is your car old, smoking, leaking oil and moving inch by inch? Do you have a car that needs permanent retirement? Want an instant quote for selling your car?
Or maybe your car, which you have kept for sentimental value, simply because it meant something to you at one time or another in your life, now needs to be removed from you life?
It's simple! We can help you to get rid of your car in exchange for cash. With our buy my car instant quote, you can discover just what your vehicle is worth.
All you need to do is give us a call and provide a few details over the phone. We will give you an instant quote after this assessment.
At Top Cash for Scrap Cars, we buy any kind of car for cash and can even have it towed from your location to our scrapyard.
Instant Quotations For Scrap Cars
It doesn't matter what situation led to you wanting to get rid of your car. You need cash for the car and we will buy it.
Our specialist tow trucks will come to you, collect your car and deliver it to our scrap yard. Also, you get paid. Simple! We consider a whole lot when making an instant quote for buying cars.
The actual condition of the car itself isn't a big deal when it comes to which cars we will take. We are interested in all makes and models of any condition. But of course, these details will determine the price at which we buy a car from someone like you.
Live around Newcastle, Central Coast, Cessnock, Maitland, Port Stephens, Lake Macquarie or the surrounding Hunter region in New South Wales? You can be sure that when it comes to getting the best price for your car, we will deliver.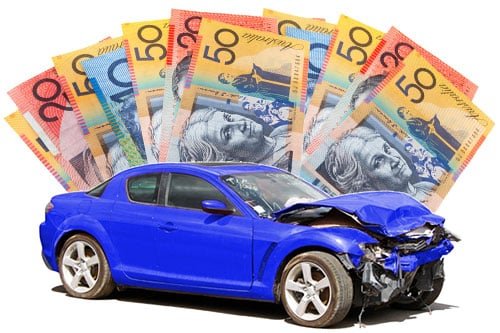 We Buy & Remove Scrap Cars
Contact us now for a quick sale and fast car removal.
We Provide Quick Quotes
We buy cars for many reasons:
Some parts are still valuable and have great resale value.
We are offering a service which everyone loves and we know that you will love it too.
We prefer to keep our environment in order.
The scrap metals are always used for something else.
As licensed scrap car buyers we know that in everything we do is to make sure that the seller of the car gets fair compensation.
When getting an instant quote for your car, you need to make sure that you get paid a fair value for it. Why don't you give us a call today and find out how we can provide a great instant quote for buying your car?
You can be sure that we are the best in the business.
The model of the car doesn't matter. If you have an SUV, we'll buy it. A Toyota, we'll buy it. Have a Benz, we'll buy it. A BMW, of course!
We make sure that everyone who wants an instant quote when selling their car gets it on time and gets paid the money quoted.
What the best price for your vehicle? Contact us below now.