Are you located in Lake Macquarie? Want to get rid of your vehicle for cash money? With our cash for cars Lake Macquarie service you can't go wrong.
Getting rid of an old vehicle is incredibly easy with Top Cash for Scrap Cars.
As an automotive wrecker in Newcastle, we service Lake Macquarie and other surrounding areas. We take vehicles of all makes and models, in any condition. Best of all we also pay you for them.
Simply give us a call, email us, or text us the details of your car. We'll get back to you with a competitive cash offer. We even pick up your vehicle for free.
Fast Cash for Your Vehicle
If you're tired of looking at an old piece of junk collecting dust in the back of your Lake Macquarie property, contact us at Top Cash for Scrap Cars. Our specialty tow truck drivers will come and pick it up.
We take all types of vehicles, including cars, trucks, vans, and SUVs. Any make or model is accepted.
The condition of the vehicle doesn't matter. If it has an engine and metal, we want it for our scrapyard and will pay competitive rates for your old car.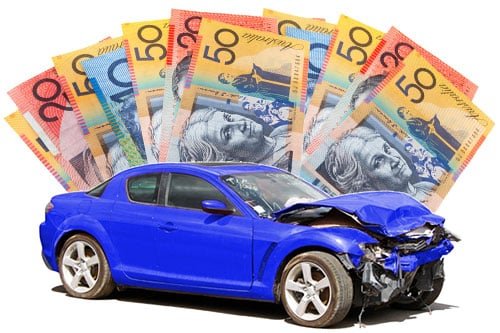 We Buy & Remove Damaged Cars
Contact us now for a quick sale and fast car removal.
Save Time and Earn Money
What's the benefit of cash for cars in Lake Macquarie? An old vehicle is an eyesore that you shouldn't need to leave sitting around on your property. There are many reasons why you may need to get rid of an older vehicle:
The car is beyond repairing.
Your car was a hand-me-down.
The repairs are no longer worth the trouble.
You don't want to bother registering the vehicle.
The reason doesn't matter to us. Whether the car is still running or completely broken down, you can get rid of it and earn money.
We also offer a free car removal service along with cash for cars Lake Macquarie services. If you have an old piece of junk or unwanted vehicle, you can contact us to get your cash for cars offer.
We'll arrange to come to pick it up, free of charge, and give you money on the spot.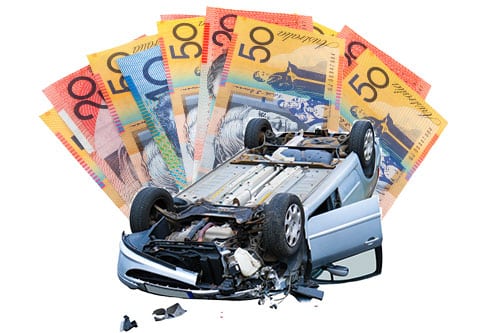 Sell Your Wrecked Car For Cash
Contact us now for a quick sale and fast car removal.
Top Prices for Old Vehicles
At Top Cash for Scrap Cars, we have helped people throughout the Lake Macquarie area earn fast cash for their unwanted vehicles. We are always in need of more vehicles.
Besides earning cash, scrapping your car is an environmentally friendly way to dispose of an older vehicle that you no longer need. As auto wreckers, we need a large supply of spare parts. After dismantling your vehicle, we'll salvage any usable parts and recycle the rest.
Here are some of the benefits of contacting Top Cash for Scrap Cars to remove your old vehicle:
Dependable cash for cars service
The best offer for your old car
Friendly staff and tow truck drivers
The most convenient car removal services
We're ready to come to get your vehicle in Lake Macquarie. Just call, email, or text us the details of your car and we'll give you an offer as soon as we can.
Simply let us know when we can come and collect the car and we'll send out one of our experienced tow truck drivers. You get paid on the spot without any hassles.
Getting rid of an old car has never been easier.
We Buy Working Cars Too
Contact us now for a quick sale and fast car removal.
We Service All Areas
Not located directly in Lake Macquarie? No sweat. We provide scrap car pickup in Maitland, Cessnock. Newcastle and Central Coast too. Just let us know and we can book a time for you.
If you have a car, truck, or SUV that you no longer want, don't hesitate. Call us today, send us an email, or text us to get the best cash for cars offer!