Looking to get the best cash for cars in the Newcastle area? You have found the right page. Not only do we make this possible, but you will also experience award-winning customer service.
It's an easy, safe and fast way to sell your car in Newcastle regardless of the make or model.
As a car owner with an unroadworthy car that you want to sell, are you looking for a simple solution? Sure you are. You are in luck as this we provide your best option.
With our scrap car pick up service we collect your car from your workplace or home for free. This saves you time and money as you no longer have to drop the car off to us and get home.
What Makes Us The Best Option?
Of course, you always have options when selling a car. You can sell it privately, use a website such as carsales.com.au, through an auction service, etc. But all of these require time and effort.
You often have to field calls from tire kickers who are nothing but time wasters. Also, you have to pay for advertising or give a percentage of the sale price to whoever it helping you sell it.
When you choose our cash for cars Newcastle area service, we make it hassle-free. All you need to do is tell us the details of your vehicle.
We make you an offer and once you accept we arrange a suitable time for you that we can come and collect it.
What truly sets our cash for cars option apart as a way of disposing your car is the fact that you will earn easy money and we provide an environmentally safe vehicle disposal solution.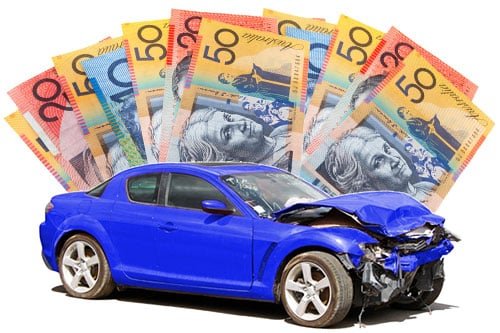 Ready to Dispose of Your Scrap Car? We Buy it!
Contact us now for a quick sale and fast car removal.
We are Always Waiting with an Offer
Top Cash for Scrap Cars will never turn you away when you have a car to sell to us. Whether you have driven it to our yard or we have to come for it from your home, we will not turn you away.
We are dedicated to remove all the unroadworthy cars from homes and offices to maintain a conducive environment. Our agent will give you a no-obligation offer.
Best Cash for Cars in Newcastle Area
Have you ever window shopped in one shop and went to another one in the same city selling similar items but the prices were worlds apart. You could not understand why considering the items are similar. This is what happens in the cash for cars industry.
There are those who will take advantage and buy your car for what it is not worth. With our cash for cars Newcastle area service we ensure you get the best prices in the market.
Our prices are always competitive. This makes us the smartest option when you need to get rid of your car for top dollar.
Automotive recycling is a great way for car owners to retire their cars in an easy way. You need a company that knows the value of your car and buys it without you feeling as if you were just robbed.
With our cash for cars Newcastle area service, you will not be selling just another unwanted car, but you will be an informed seller. Knowing what your car is worth and selling it for what it is worth.