Has your vehicle ran the course of it's life? Is it no longer useful or valuable? Do you just want it gone from your life?
When you are at your wits end of trying to sell your scrap vehicle in Newcastle and just want it gone, our free car removal service is for you. All you need to do is tell us where your vehicle is located, provide proof of ownership and we will tow and remove your vehicle at no cost.
A Simple Process to Remove Your Car
Our car removal process in Newcastle is completely hassle-free.
It is quite reasonable to dread the process, especially if it is your first time dealing with a car removal company. But, if you choose a reputable and experienced company such as us, the entire process can be done easily.
At Top Cash for Scrap Cars, we buy cars in any condition, functional or not. Contact us on the form below to get a quote, get paid and we remove your car for free.
Cars take up a lot of space and keeping an unused one in your garage is futile when in fact it could be earning you top dollars.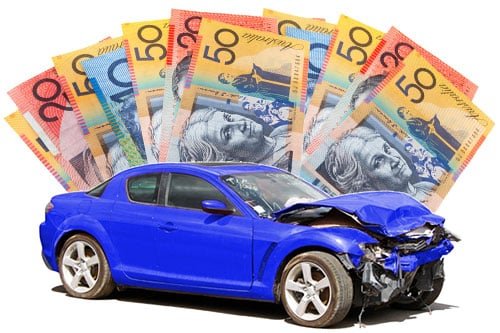 We Buy & Remove Damaged Cars
Contact us now for a quick sale and fast car removal.
Earn Top Dollars From Your Scrap Car
Many a time, selling your car can be challenging and you might get extensive and expensive repairs that are required preventing you from gaining the value you want. Unfortunately, advertising can cost you a hefty price when in fact you could be earning instant cash.
Yep you guessed it. To sweeten our free car removal Newcastle deal we also offer you a cash payment to take your car. This is all part of our cash for cars service.
We are licensed and experienced car removal company in Newcastle. Please be assured that we pay fair prices for all the cars according to the value in the current market. You will also get paid on the spot.
All we need are the details of the car and the proof of ownership. We accept cars of any make and condition. Our free car removal services are available for cars of any make and model.
We have got all the necessary equipment for the removal process. Therefore, you need not worry about selling your scrap car in Newcastle at all.
Zero Cost Car Removal Service in Newcastle
Our Car Removal Service in Newcastle accepts and buys cars of any make and condition. Whether it is unregistered, damaged, old and rustic, your scrap car will fetch you instant cash.
The entire process is hassle-free and you can earn top dollars in the quickest way possible. You can get a quote today by filling out the form below.
Just provide us with accurate details of your car and we can often collect your car the very same day. Moreover, the entire car removal process is free.
Get rid of your scrap car and earn instant cash instead.