Getting rid of a car that doesn't run can feel impossible. Private buyers don't want damaged goods, and dealers won't even think about trading for it. When you don't have anywhere else to turn, Top Cash for Scrap Cars has you covered.
We have an in-house towing team that will pick your unusable vehicle completely free of charge. If you're early, we can even do a same-day pick-up.
That's not all, though. We also pay you according to market value! We don't even care what type of car you have.
Regardless of your vehicle's make, model, or condition, we will accept it and give you top-dollar for it.
Don't let that unwanted car take up room on your property. Give us a call and put instant cashback in your wallet.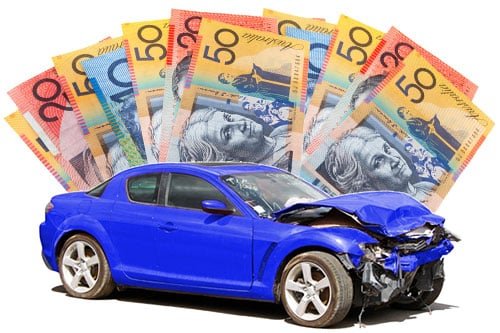 We Buy & Remove Damaged Cars
Contact us now for a quick sale and fast car removal.
Raymond Terrace Car Removal Services
When you go to get rid of an unsellable car, you need a company you can trust to give you the best deal possible. Top Cash for Scrap Cars can offer you that.
We don't aim to resell your car. So, we don't have to worry about making low-ball offers in order to make a profit. Instead, we've partnered with the area's best recycling companies.
This allows us to offer you market value regardless of the make, model, or condition of your vehicle. We'll scrap the usable parts such as mirrors and tires, and we'll break the rest down to sell to our trusted partners.
Not only does this let us offer you a fair amount, but it also means we are helping the local steel industry and protecting the environment.
We Buy Working Cars Too
Contact us now for a quick sale and fast car removal.
Sell Your Vehicle for Best Price
Since we don't have to focus on high profits like traditional selling avenues, and we don't use the vehicle after purchasing it, we can offer you market value for any type of car.
This includes Mitsubishi, Ford, Nissan, and other brands. And while we are interested in all cars, including those with low km's and in full working order, we even buy ones that are completely totalled or unregistered.
The process is easy, too. You simply call us, give an accurate description of your vehicle, and we'll make a generous offer. After scheduling a transaction, we'll send our tow team out to confirm your description.
Before towing your vehicle away for free, we'll pay you cold, hard cash. No waiting periods. No hassle.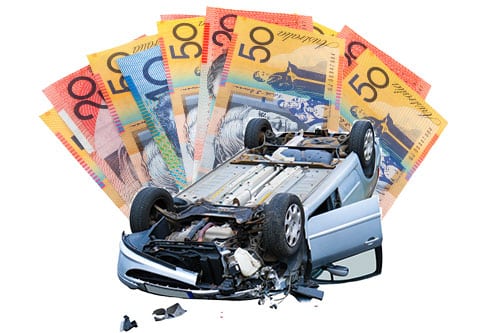 Sell Your Wrecked Car for Cash
Contact us now for a quick sale and fast car removal.
Servicing All of Raymond Terrace & Beyond
Our service area covers large portion of the NSW East Coast. We serve areas such as Newcastle, Maitland, Taree, Port Macquarie, and more.
Add that to our top-dollar offers and no car being turned down, and you've got a reliable car wrecker service you can rely on.
When you have a vehicle rusting away on your property, it's releasing contaminants into the environment, taking up space, and just generally being an eyesore.
Let us take care of the problem and put instant cash in your wallet, today.