If you're looking for a reliable and trustworthy cash-for-cars service in the Singleton area, then Top Cash For Scrap Cars is here to help. We take pride in offering our customers fast and convenient car-buying services at unbeatable prices.
We understand that getting rid of your old car can be stressful and time-consuming. That's why we strive to make this process as easy as possible by providing fast cash offers to buy, quick pick-ups, cash-in-hand payment and friendly customer service.
Our team of professionals will also ensure that all legal requirements are met before collecting your vehicle. At Top Cash For Scrap Cars, we offer competitive rates for our vehicle purchases and free car removal throughout the entire Singleton area.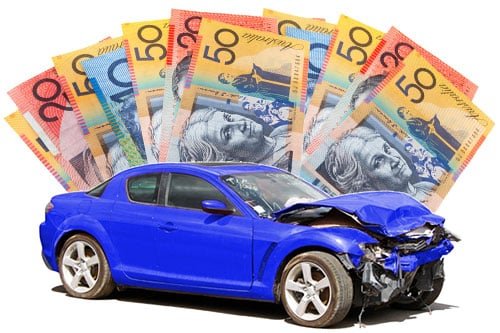 We Buy & Remove Damaged Cars
Contact us now for a quick sale and fast car removal.
Free Car Removals In Singleton Shire
At Top Cash For Scrap Cars, we are on a mission to clean up Singleton by removing all junk cars, unregistered scrap vehicles and otherwise unwanted cars.
Have a car that was written off due to damage? Missed rego due to too many expensive repairs not being completed? Have a junker sitting on your property for years?
Now is the time to request our free car removal Singleton service. We pay cash for all vehicles and remove them free of charge.
Our Auto Wreckers Need More Spare Parts
Top Cash For Scrap Cars is always looking for more scrap cars to salvage spare parts. We purchase all types of vehicles, from cars to vans, trucks, motorcycles and more.
Once collected, these vehicles arrive in our scrapping yard for disassembly. We resell the useable parts in our wrecking yard and recycle the scrap metal. You can be confident that you are doing the right thing for the environment by allowing your unwanted car to be reused in many ways.
Best of all, our auto wreckers purchase all working or non-working vehicles for top cash. So you can also earn some extra money to put towards anything you desire.
We Buy Working Cars Too
Contact us now for a quick sale and fast car removal.
Trade Your Unwanted Vehicle For Fast Cash
At Top Cash For Scrap Cars, we are here to provide our customers with the best value for their money. We offer fast cash offers and quick pick-ups throughout the Singleton area.
If you need to get rid of your unwanted car, consider trading it in for some cold hard cash. Our team of professionals will make sure that all legal requirements are taken care of before collecting your vehicle and paying you on the spot.
So don't wait any longer — call us today to find out how much cash you could receive for your car in Singleton.