Welcome to Top Cash for Scrap Cars in Woy Woy. Your local destination for efficient and rewarding car removals, offering unbeatable cash for unwanted vehicles.
We're excited to serve you in Woy Woy, the place that offers amazing waterside living on the Central Coast, located at the southern reach of Brisbane Water National Park.
Car Removal & Cash for Cars Services
At 'Top Cash for Scrap Cars', we strive to provide the community of Woy Woy with top-quality car removal and cash-for-cars services.
We take pride in offering our customers fair prices for their unwanted or damaged vehicles.
Whether you have a car that's no longer running or just taking up precious space in your driveway, we're here to help.
Why Choose Us
We are a trusted name in Woy Woy for our efficient service, competitive rates, and commitment to sustainability.
Our team is trained and equipped to safely remove and dismantle your unwanted vehicles, minimizing the environmental impact and maximizing your return.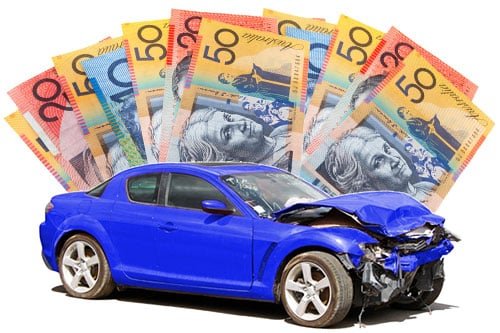 We Buy & Remove Damaged Cars
Contact us now for a quick sale and fast car removal.
Woy Woy's Top Wreckers
'Top Cash for Scrap Cars' offers a variety of services to meet your specific needs.
From the simple removal of a junk car to buying a used vehicle that you no longer need, we're here to provide a smooth, hassle-free experience.
Efficient Car Removal Services in Woy Woy
Our car removal service is quick and efficient.
We understand the value of your time, hence we ensure that the entire process is completed at your convenience, without causing any disruption to your daily routine.
Top Cash for Your Unwanted Cars in Woy Woy
No car is too damaged or old for us! We provide cash for your unwanted cars, offering you a fair value based on the condition and make of the vehicle.
This service not only helps you in freeing up space but also fetches you quick cash for a vehicle that was otherwise of no use.
Environment-Friendly Car Wreckers in Woy Woy
As responsible car wreckers, we're committed to protecting the environment.
We dismantle each vehicle at our wrecking yard, ensuring that all parts are properly disposed of, or recycled to minimize environmental harm.
Understanding Our Process
At 'Top Cash for Scrap Cars', we believe in transparency and like to keep our customers informed about our processes.
Whether it's car removal, selling for cash, or wrecking, we're here to guide you at every step.
Step-by-Step Guide to Our Car Removal Process
Our car removal process is straightforward. After you contact us with details about your vehicle, we provide a no-obligation quote.
Once you accept, we arrange a convenient pickup time and handle all the paperwork.
How We Pay Top Cash for Your Scrap Cars
We assess each car based on a variety of factors including the model, condition, and demand for its parts. This comprehensive assessment allows us to offer the most competitive price for your scrap car.
Our Wrecking Process: Ensuring a Green Tomorrow
Once we have removed your vehicle, we take it to our wrecking yard where it is safely dismantled. Usable parts are recycled, and unusable materials are disposed of responsibly.
Notable Areas We Service
We proudly service all areas of Woy Woy and the surrounding regions, including several notable landmarks in this beautiful coastal town.
Serving All Around Brisbane Water
Whether you're near the stunning Brisbane Water or anywhere in its vicinity, we can reach you for our services.
Reaching You Anywhere Near Deepwater Plaza
Located near Deepwater Plaza? Don't worry! We extend our services to this area, making it easy for you to get rid of your unwanted car.
From Woy Woy Bay to Umina Beach – We've Got You Covered
From the serene shores of Woy Woy Bay to the bustling Umina Beach, our services cover every corner of Woy Woy.
Why Woy Woy Residents Trust Us
We've built a reputation as a reliable and trustworthy service provider in the Woy Woy community. Our services are rooted in honesty, transparency, and an unwavering commitment to our customers.
Our Commitment to Woy Woy's Community
We believe in giving back to the community that supports us. We strive to provide top-notch services that not only cater to individual needs but also contribute to the broader well-being of the community.
Contributing to Woy Woy's Sustainable Future
Our eco-friendly practices ensure we're contributing to Woy Woy's sustainable future.
By recycling usable parts and properly disposing of harmful components, we help keep our environment clean and green.
Get in Touch With Us Today
Ready to turn your scrap car into cash? 'Top Cash for Scrap Cars' is your reliable partner in Woy Woy. Whether you want to declutter your garage or get rid of an old vehicle, we're just a call away!
Ready to Turn Your Scrap Car into Cash?
If you have an unwanted car gathering dust, don't hesitate. Connect with us and turn that scrap car into top cash today!
Contact 'Top Cash for Scrap Cars' Now
We're ready to help you with all your car removal and cash-for-car needs in Woy Woy. Contact us today and experience our exceptional service!