So, your car has come to the end of its useful life. Repair bills are mounting, and it is no longer economically viable to keep it on the road.
So where do you look? A scrap merchant of course.
In NSW and throughout Australia, a scrap car buyer can be found by searching for a 'car removal' or 'cash for cars' company. Both of which is exactly what we do.
If it is your first time selling your car to a scrap dealer, it is normal not to know what to expect.
This article will explain the basics of car removal to ensure you are fully prepared. In particularly we will focus on the requirements in New South Wales.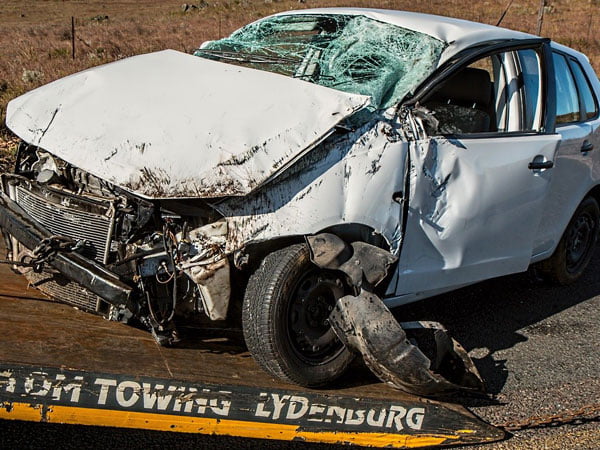 Are Your Eligible to Scrap Your Car?
When selling a vehicle to anyone, be it a private sale or to a scrapper, you must first ensure you are eligible to sell it.
Firstly, you must be able to prove you are the owner of the vehicle.
While many have thought about calling a car scrapper and earning cash from that dumped car on the Pacific Highway, only the car's owner can authorise this.
Next you need to make sure there no money owing on the car. This includes any loan repayments or infringement notices. Essentially it must be totally unencumbered, meaning it is free of debt or other financial liability.
Booking the Vehicle Collection
Before we can come and collect your car, we need you to get in touch with us and arrange the car removal.
Just give us a call or email us so we can confirm a convenient time for both of us. We will also ask some details about your car and confirm the price you are willing to sell it to us for.
The Sale Price
In some cases, the vehicle owner does not want any money for their car as it truly may be worthless. But we still need to complete a purchase receipt to gain ownership of the vehicle.
This is where a sale price is negotiated so we can complete the appropriate paperwork and make the purchase official.
Preparing the Vehicle for Removal
Make sure not to leave any valuables in the car as it is impossible to retrieve them after the car has been taken away. Ensure you check all areas of the car multiple times just to be sure.
Common areas that people forget to check include:
Boot & storage compartments
Glovebox
Back seat pockets
Underneath the seats
Side door compartments
Middle console
Stereo system including any loaded CDs
Sun visor pockets
E-toll tags attached to windscreen
Any other hidden compartments specific to your vehicle
You should also try and remove the number plates before we arrive, but do not worry if cannot remove them as we are able to help with this if needed.
The Car Pick-Up
On the appointed date and time, you have chosen to be most convenient, we will come to the given address to pick-up your scrap car.
Before you can earn your cold hard cash, some documentation must be drafted to protect both parties involved. This is where we inspect the car and complete the paperwork together.
To complete the collection, we will need to see the car registration document to make sure you are the current owner and your proof of ID. A driving license or passport is most suitable as photo identification.
Please also have your bank account details handy so that we can record the details of where to send the payment. Due to the laws in NSW, we cannot give you physical cash, but will transfer the balance direct to your bank account.
Say Your Final Goodbye
It is now time to wave goodbye to your no longer trusty automobile.
As a final reminder, anything and everything left in the car will be taken away and you will not be able to get it back once it has been towed away. So, make sure you double or triple check.
But Wait, You May Be Entitled to More Money!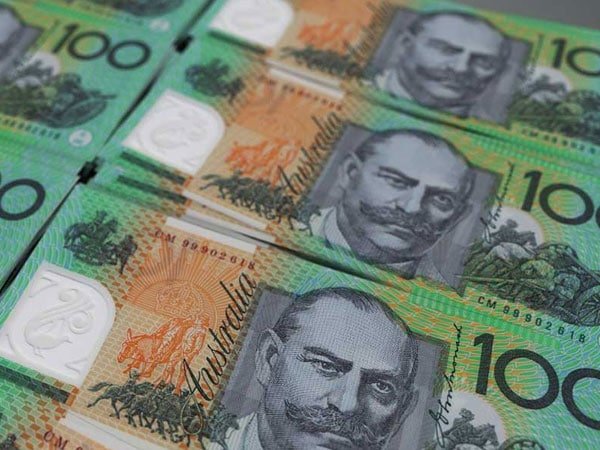 At this point you already earned some cash by scrapping your car. But you may be entitled to earn more.
When you registered your car did you pay for 6 or 12 months registration? How many months are left before the registration runs out?
In NSW you also need to have greenslip insurance and this normally expires at the same time of your registration. But did you also take out comprehensive or some other insurance on your vehicle?
When you cancel these services you normally get a refund amount on the unused portion that you have already paid for.
For example, if you paid for 12 months and you still have 6 months left on your registration and insurances, when you cancel them you may get a refund for the unused months, less any cancellation fees.
Cancelling Your Registration
To cancel you registration in New South Wales you are required to visit a Service NSW registry centre with the following:
Proof of identity
The vehicle's 'Certificate of Registration'
Completed and signed forms:

'Number plates and / or cancellation of registration'
'Request for refund of NSW registration'

Number plates (If you wish to keep them you must store them in a reserve, which is at the service or registry centre)
Your payment details
For full details on cancelling your registration in NSW and to download the required forms, see the Service NSW website.
Cancelling your registration in NSW does incur a small fee. However, if you are claiming a refund on the unused portion of your motor vehicle tax, you may be owed money instead of having to pay any.
If you are owed money, Service NSW will transfer it to your bank account, so have your bank card or bank details with your when you attend the registry centre.
Cancelling Your Insurances
You can normally cancel your greenslip and comprehensive insurances over the phone.
However, depending on the circumstances they may require you to show proof that the vehicle is no longer registered to you. Hence it is normally advisable to do this after cancelling your registration as you will then have written proof this has occurred.
As with cancelling your registration, you may be entitled to a refund of any unused portion of your insurances, less any cancellation fees.
Final thoughts
Car removal becomes simple when paired with friendly yet professional service providers.
Cancelling your registration and insurances may sound like a bit of a hassle to people new to the car scrapping business.
However, the process only takes a short while if you have all the necessary paperwork. Also, this gives you the opportunity to walk away with more money in your pocket at the end of the entire process.
Located in Newcastle or another one of our service areas? Please give us a call today on 0444 516 125 to arrange the removal of your car.