Do you reside in Newcastle and you own a junky, scrappy, old, unusable, unwanted or damaged car?
Are you thinking of disposing of it? Top Cash for Scrap Cars is here for you.
Our cash for scrap cars Newcastle service is one of the best you'll find in the area. We provide the residents of Newcastle with an easy means to earn quick cash from the sale of their old unwanted car.
We can also pick up your car easily at your convenience. From whether it is be it your home, the gym or your office.
Newacstle Top Cash for Scrap Cars
When it comes to disposing of your old or junky cars, let Top Cash for Scrap Cars help you with it. Even when it is considered written off, it is still of utmost importance to us.
Scrap cars are not meant to be abandoned and left to waste when you can earn on them. Our core business idea centres on scrap collection of cars in Newcastle and surrounding Hunter regions.
We value car scraps and as such pay cash rewards for owners of the scrap vehicles.
Upon careful assessment by our experts, taking into consideration the age, recyclable and salvageable components, we offer you a fair value with an option of immediate payment.
Consider our valuation method the fairest you will see in the industry for scrap cars.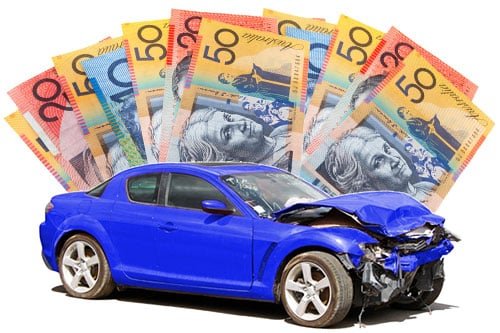 We Buy & Remove Scrap Cars
Contact us now for a quick sale and fast car removal.
Why We Are The Best Car Scrappers?
We are not just experienced, but we also guarantee top cash reward for all scrap cars. There are several car removal companies in Newcastle claiming to offer the best deals in the industry.
Our clients are a testament to our top-notch services. We don't just lay claims, we back them up with actions.
While some companies will charge you haulage, we at Top Cash for Scrap Cars will collect your old car at no hidden or extra charge. Car removal is free and our offers are one of the best out there.
We Buy All Makes & Models of Junk Cars
It is never too late to get to us. At Top Cash for Scrap Cars, we are always ready to take your junk and give you money in return. And it can never be too late to do so because we need more cars in our scrap yard.
Our scrap yard hungers for more scraps. We are open for business and we are easily accessible.
Maintaining a conducive environment is important to us, hence, we are committed to removing all scrap cars from offices, homes and wherever you have them in the greater Newcastle area.
Give us a call today and we can give you a free quote. We are available to collect your car right away.